ok aku malas gila dah nak teruskan top of 2005 lagipon dah jauh gila dari 2005, actually nak letak hottest chick of 2005 lagi, tapi takperlah next2 time...aku nyatakan jer ah...bagi aku hottest chick adalah fergie black eye peas dan sheri moon (the devils reject)...

if ur wondering pesal lah lambat bebenor aku nak update sampai siap berlalang, cricket semua cukup ah kat website nih...well aku bz sangat, duk bajor english balik kat camp nih ..boleh ker, nak bajor english siap gi masuk hutan corok mana entah.beria lah aku bawak beg sebesar boleh cam konon ingatkan nak buat aktiviti lasak sampai kena tukar baju tiap2 hari...tgk2 bajor english jer dlm hutan....cemana tuh...wat rugi duit kerajaan jer.nasib lah at least wat satu benda iaitu naik titi gantung yg ditahan ngan 3 wayar jer(boleh??!!?!) saiko gila...FRIM pon ada decency nak letak kayu palang kat bawah tuh. lepas 5 hari baru lah sampai kl...seriously i totally miss kl, aku rasa gila left out....sampai jer kl sentral tuh serious rasa nak cium lantai siap jerit "LANNNNDDDDDDD!!!!"(just in my imagination mind u), well ada beberapa trailer yg aku dl tgk atau terlupa review sebelum nih...arituh specific horror jer pon...typical me sangat...nih global skit....here goes

1. Basic Instinct 2



Cast : Sharon Stone(hot granny), David Morrissey(all together now....who?!?!)
When : March 31, 2006, I dont think it'll be shown here in maysia, but lets just hope
What : Catherine Tramell (that saiko bitch from the original) story continues as she is once again in trouble with the law, psychiatrist Dr. Andrew Glass (Morrissey) is sent to evaluate her and hot steamy sex ensures. Like Detective Nick Curran(the dumbass from before) before him, Glass is lured into a seductive game aka hot steamy sex..sigh
Predict : Looks like Sharon will "silang kaki hebat" again...well me think me will pay good money to see that again...storywise?...don't see it surparsing the original
2.
Date Movie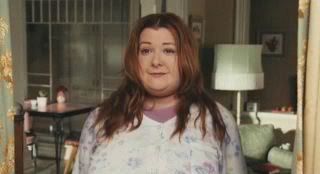 Cast:Alyson Hannigan(me likey her), Adam Campbell(me dunno who the...), Eddie Griffin, Fred Willard, Jennifer Coolidge (MILF ...wohoooooo!)
When: It's playing now in the states...like above I dont think it'll be shown here
What: A spoof, mixture of various date/romance movies(meet the fockers, hitch , bridget jones...list goes on)...think scary movie without the death scenes
Predict: I loved the starting part of the trailer...i laughed so hard and i found the background song(kelis's milkshake)to be a great mix with the the trailer....thenn...it sux major...seems like they overdone this movie.(i decide to add in this movie just because i know azmir might want to c it)
3.
Ultraviolet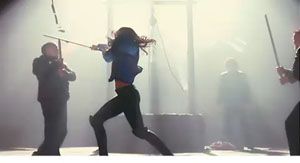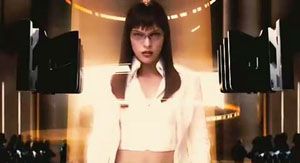 Cast : Milla Jovovich(love her love her lover her), Cameron Bright, William Fichtner
When : Around next month
What : Set in the late 21st century, a subculture of humans called Hemophages has emerged who have been genetically modified, giving them enhanced speed, incredible stamina and acute intelligence. To the government's dismay, more and more of the population are being transformed, and they have set out to rid the world of this new subculture that they deem menaces to society. One rogue warrior is bent on protecting her race – and seeking revenge on those who changed her life forever. With fierce fighting skills and chameleon-like abilities, Violet (Jovovich) sets out to destroy a government-designed time bomb that will eliminate all Hemophages. To Violet's surprise, the deadline device is a nine-year-old-boy, who was raised in a laboratory and goes by the name of Six (Bright).
(taken from joblo.com....i dont know jack about this movie...i just now milla's in it...though after reading it...it does sound like aeon flux huh?)
Prediction : Might suck...milla doesn't seem convincing...but i'm hoping for the best...
4.
A Scanner Darkly
Cast : I'm not gonna say, I want u guys to guess...the drawings(or whatever) are very accurate to the real thing
When : It stated in the trailer this summer...so...ehehehehe dunno
What : "A Scanner Darkly" is set in suburban Orange County, California in the future. It imagines a paranoid world in which it seems two of every 10 Americans has been hired by the government to spy on the other 8 -- in the name of national security and drug enforcement. When one reluctant government recruit (Reeves) is ordered to start spying on his friends, he is launched on a journey into the absurd, where outsourced government contractors largely define the social construct, where identities and loyalties are impossible to decode, and where not even his girlfriend can be trusted. The film highlights the inconsistencies and ironic consequences of the war on drugs.
(dude...this is deep....taken from imdb)
Prediction : I will enjoy the visual...storywise dunno...i'll give it a try when it comes out
5.
Scary Movie 4
heh funny
Cast : Anna Faris, Regina Hall, Craig Bierko, Leslie Nielsen
When : In April
What : More spoofs on the latest box office movies.This time the main plot seems to be taken from the "War of the Worlds" which means, another horror alien spoof story.More movies that are spoofed includes ,
saw
(i cant wait for this part),
the village
,
the grudge
etc.
Prediction : Might go either way,good or bad...but i do like the scene in the trailer where they spoof tom cruise on Oprah...now that was funny(i urge u guys to watch it)
6.
Stay Alive
Cast : Frankie Muniz(he's not the lead), Jon Foster, Samaire Armstron, Sohpia Bush, Jimmi Simpson, Adam Goldberg
When : March
What : Some teens decided to play a new game, the catch is that, if their character dies in the game, they'll die for real
Prediction : Seems to sux, but i'll watch it just for fun...(i cant download the trailer so i cant cap the scenes...sorry)
well i think that's about it for now, join me next time for new upcoming movies.i'll leave u with these images that i just recieve
1.
Ghost Rider
(razli jamin suka)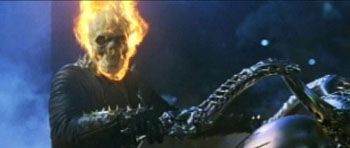 2.
The Hills Have Eyes
(thanx to azmir and razli for pointing out where the trailers can be found)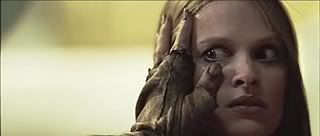 3.
Pulse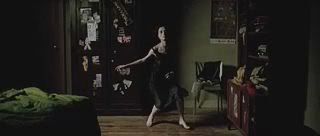 oooo sebijik cam kairo...adengan nari2 tuh...best
4.
Poseidon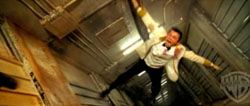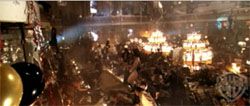 and finally
X3
seriously...great poster!!
see u next time, next topic FD3 ...some teaser (it rowks!!!....great fun)