here we are again...long way to go...got lots more...wanna finish it as fast as i could cause i wanna move on to other topic...today's topic...top 2005 music which covers the videos also

Music ;

10.
Mario - Let me Love You (the only black song i love from last year)

9.
Courtney Jaye - Cant Behave (me likey girls singing in this type of voice)


8.
Low Millions - Elanor (just plain cool)

7.
Pussycat Dolls - StickWitU (best sampai nak nyala lighter pastuh hayun2)

6.
The Killers - All the Things that I've Done (love em)

5.
Bloc Party - Blue Light (not sure if this song is from last year or last2 year...just discovered this song and fall in love with it instantly)

4.
Howie Day - Collide (i crash a car listening to this song...ironic much?)

3.
James Blunt - Ur Beautiful (by now it has been overkilled by the radio...but once upon a time i loved this song soooo much)

2.
Gwen Stefani - Cool (sad song...can relate in so many levels)

1.
The Killers - Mr Brightside (I cant tell u how many times i played this song last year...and i still aint bored of it...i also can memorise most of the lyric which i rarely can do)


honourable mention : Sugar we're going down - Fallout Boy , Shiver - Natalie Imbruglia
Videos

10.


Kelly Clarkson - Because of You
Y : Such a sad sad video....kelly's expression is so on!
Best Scene : young kelly gripping his father's bag not wanting him to go
9.
Black Eye Peas - My Humps
Y : Fergie shaking....damn!, i was impress
Best Scene : Like above...really how does she do it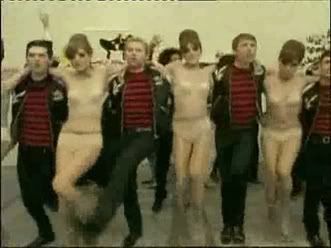 8.
Franz Ferdinad - Do You Want To
Y: Weird and Funny and sooo British
Best : The part with the dancers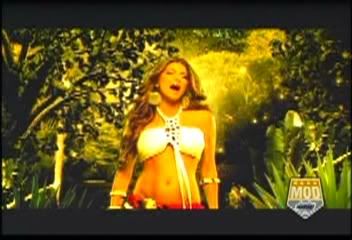 7.
Black Eye Peas - Don't Lie
Y: And yet again fergie
Best Scene : I officially think fergie is hot hot hot, the scene where she comes out and walks sexily from a somewhat dream like forest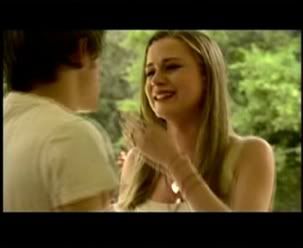 6
Greenday - Wake me up when September Ends
Y : Great acting
Best Scene : The girlfriend found out the guy's going off to war
5
All American Rejects - Dirty Little Secret
Y: Creative and Funny
Best Scene : See image above, evil...and yet funny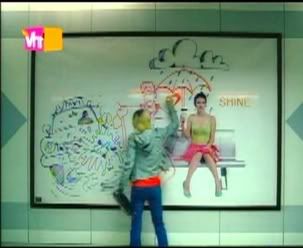 4
Daniel Powter - Bad Day
Y : Dunno maybe cause i think it was cute
Best Scene : Drawing images on the board...so cute...i wish it had happend to me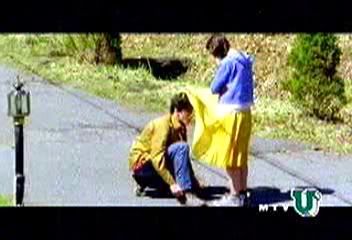 3
Fallout Boy - Sugar We're Going Down
Y: Like above
Best Scene : See image above..
2
Gwen Stefani - Cool
Y : Loved the plotline
Best Scene : Gwen showing of her ring and her ex looking on from the side with a sad expression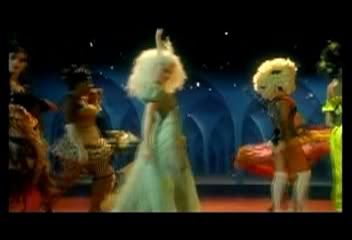 1
The Killers - Mr Brightside
Y: Creative, cool sets and izabella niko! oh plus that big girl that kept on flashing...hoho
Best Scene : The Ho dance
see u in 2 days and i leave u with this...i find this soooooo funny