Lately I have no time at all to watch anything! at home,heck i even can't update this blog at least on a weekly basis,all thanks to my "clever" company which empowered the rules everyone should O.T 2.5 hrs nearly everyday...thanks IT-shithole,i love u.

Anyhoo Masters of Horror just ended,13 episodes again.It was ok,but most of the episodes are lackluster to say the least.They went to artsy and too political in this season,and some just downright HUH?.For the time beeing i'll promote the first 4 then move along till ep13 mmkay?



1.The Damned Thing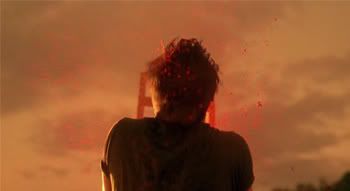 Plot : The Damned Thing is the apocalyptic tale of a mysterious creature that terrorizes a small Texas town .Oooooo this gonna be good...
NOT!
Who : Directed by : Tobe Hopper
(u gotta be kidding me)
acted by ;Sean Patrick Flanery
(of Young Indy Fame)
Marissa Couglan
(Teaching Mrs Tingle)
Brendan Fletcher
(banyak)
and Ted Raimi
(lagi banyak!)
Verdict : Who in the world put this episode first in line,it reeeeks!Sux hell.First of, up till now, I dont get what the thing is and what it wants!And why it comesby from time to time.I was really clueless with this entry,the starting was great,then there's this scene where a dude,self hit himself with the back of a hammer (u know the sharp pointy end,refer pic)....that scene got me going..one of the first moment in horror history i turned away from the tv.Thennnnnnnnn....the overly long explanation that didnt even explain anything..and then the dull takeover and the ending....that's it.
So my final say is,Tobe gotta stop making stupid shows,it will just downgrade him.
And if u have the full season of MOH2,pls see this in the middle,make it like the 3rd episode u watch,cause its such a letdown watching a lackluster first ep.The only good thing i have to say bout this movie is the gore,that's it.
2.Family
Plot : A serial killer who collects people of all ages to complete his happy family.Make sense?
Who : John Landis
(american werewolf in london)
Matt Keeslar, Meredith Monroe
(Dawson's I dont wanna wait for our lives to be over Creek)
and George Wendt
(Cheers)
Verdict : After the painful 1st episode,this kinda made up for it.Good twist at the end,great psychotic lead and plot.Avarage acting.Gorewise kinda ok,though CGI,it is kinda shocking.What it lacks is just the thrill.
An ok entry,great for a lazy afternoon
3.The V Word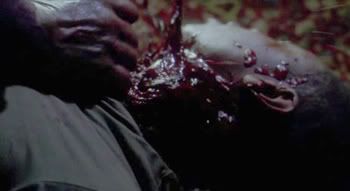 Plot : 2 teens break into a mortuary.Everyone spell stupid now.Oh yeah, a vampire of some kind awaits them.snoreeeeeeeeeee
Who : Ernest Dickerson
(Demon Knight,love it),
Michael Ironside...i only care for this guy.Others not worth mentioning
Verdict : Another lame entry,it started out good,I was into it..who wouldn't...2 teens stuck in a mortuary...brrrrrr,then this scary looking dude chase them and killed one of em...then...i lost intrest..It got all mushy and whinny till i just wish the thing bite the lead already and get over it.I didnt even know the bad guy was a vampire till near the end,that's how bad my intrest was into this flick.The only reason to watch this one is if u have a huge boner over Micheal Ironside with his scary looking makeup...and...erm nothing else.
Don't waste ur time basically
4.Sounds Like
Plot : A supervisor for a quality control call center(heh,terasa sat)...starts having this ability to hear everything after his sons death.It gets worst day by day as the sounds begin to overwhelm him.
Who : Brad Anderson
(Session 9)
,and acted by someone who looks like Red from 70's show
Verdict : This is more of a Twilight Zone episode rather than something i expect to come out of Masters of Horror.And not the best kind,there's no thrill whatsoever,no gore,not boos,no...well basically nothing.Mostly is about this strange middle age man that develops this ability and how he copes with it.The best thing i get out of this entry is just the laughs i had watching this dude's antics.
Not for the faint heart(tee hee hee),watch it like
never
.Unless ur into this type of self discovery stories
Ok that's all i can afford to write now,await the next 4 episode ok.Gotta sleep,not much rest.Ta