One of mah fav tv series ever just ended last month.Malcolm in the Middle ended,kinda not the ending I wanted but it'll do.So now I am watching back all the seasons of malcolm I had.This week I started with the first season which is wayyyyyyyyyy funny.As i recall the first 3 season is the bomb, then it started to get a bit boring.Season 1 is basically bout Malcolm dealing with becoming a Krelboyne(whatever that means),Francis going of to milatary school and Craig obsessing about Lois (which plot i trully love).Here's my top 5 fav season 1 moments

5.

Episode 16

Scene : Just near towards the season finale, lois caught up with malcolm and reese near the entrance of the awesome waterslide.Yapping along (which lois usually does) malcolm push lois finger and she instantly fall into the waterslide...but it didnt finish there...lois somehow manage to climb her way up again and drag both reese and malcolm into the waterslide...hillarious if u ask me
4.

Episode 13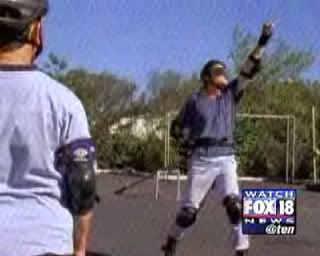 Scene : Malcolm wants to learn how to skate.As his father was a champion in figure skating he asked Hal for help.Boy was that a wrong move...as Hal methods of teaching is ...well freakish!I'm not saying i really laugh watching Hal skating like a fairy while the music "we are the champions" are playing is a riot..but my god was that silly..if he was my father and i got to watch him do that...i'll shoot myself no question ask.
3.

Episode 12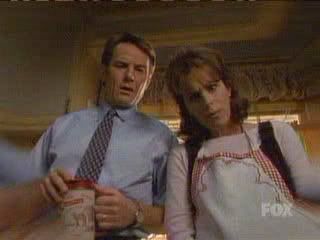 Scene : Now this involves Dewey...this boy rocks..one of the reasons i love malcolm in the middle so much is because of this kid(and lois).The scene is somewhat of a childs point of view when we say something,but he heard it diffrently.Like in this scene, Dewey asked for a stuff toy, lois said no..plain and simple..but what Dewey heard was.."Ask me again in 4 minutes".....my fav one was when dewey watch the tv and the newscaster (through dewey's imagination) "boring boring boring moring zoring ,im boring...do u know who's boring?..that's me.."love that scene
2.

Episode 1
Scene : The first episode was basically fun but the best part was when a bully accidently hit stevie(a cripple)...and stevie automatically fell down.The thing is the hit wasnt at all damaging..it was a simple tap on the jaw..but seeing that with this he can help malcolm stevie automatically acted hurt.The best part was the look on stevie face before he went down.
1.

Episode 2
Scene : Ok this episode is the bomb!....deffinately one of my fav put all season together..basically all the scene in this episode is hillarious.the fun starts when lois starts playing her mental torture with the kids and they tried to fight it back...god is lois a great mom or what?!Long live LOIS.
ill be continuing along with other season as the week goes through...see ya