Ok anyone saw the Texas Prelude trailer?...me thinks it's great...and personally i cant wait for it to come out,all the family is back...every single cast even the one that go "oooo....mymymymymy"(or is it mamama?)From what I saw in the trailer,it's basically the beginning of leatherface murder spree.And the good thing is! I saw some elements of the original texas chainsaw here..remember the scene where the last remaining heroine got tied up at the dinner table...well it seems that it is reincarnate here.I do like jordana brewster personally she deserve more(than D.E.B.S), I hope she played well here.Especially at the dinner table scene,cause that scene(in the original chainsaw) is one of the most excellent scene and ACTING i have ever seen in a horror movie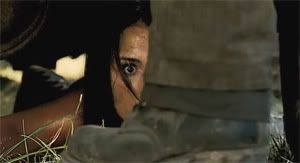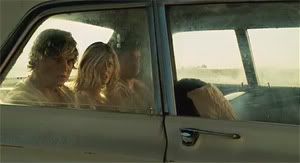 OK WHAT THE HECK IS THIS?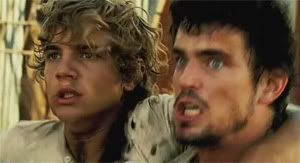 KHAS TUK IZAR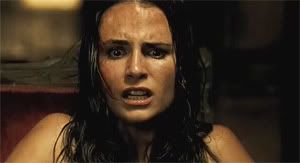 THE SCENE ME LOOKING FWD TO?
SLUMBER PARTY MASSACRE
Ok now...this movie is a riot.Lots of nudity...i mean lotsssssss.I dunno if it was meant for making fun or it is a serious movie.In a nutshell a serial killer is on the loose.He loves girls...loves to kill em that is.So he stalks on these high school girls who doesnt mind undressing from time to time at their slumber party(yup more nudity)So one by one they are killed, till some are left standing to face the dumbass looking killer with a
drill
(hmmm does this actually mean something?)
Well the acting was so-so,better from what i expected.This one girl comes out pretty nice(but she got the stab),trully like her character.But The killer! oh god!...i have heard before the killer sux major...and when i saw him in the movie..well...HE SUX MAJOR!Premise was great but not well applied.This movie actually have lots of potential...seriously...me likey seeing girl go ee oo aa running(teringat mr jay antm ckp kat
diane plus size
cycle 5),unfortunately the chase scene provided in this movie is quite brief..which trully turn me off.But hey..its a B movie...what more could have i expected..anyway that bout it...wanna go to work now...ta.