Let's continue shall we?...btw i'm rushing today..sikit jer gi nak gi keje

7.Deer Woman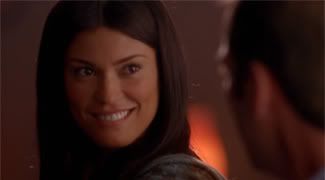 Plot: A series of peculiar murders brings leads a detective to believe that an ancient Native American mythological creature is behind all these murder...btw this is a horror comedy
Verdict: This is the second horror comedy in the series,and it delivers!..It was sooo funny,though not as funny as
Homecoming
,but this is a close cotender(mana ada lain lagi pon).The best/funniest scene for me is where the detective assume how the murders happen(really really funny...)and the lead lady!HOOOOOOOOOOOOOT!Gorewise?...nuthing much...mostly offscreen kills...so nuthin to scream about...all in all...not bad of an episode.
Who : John Landis;director(An american werewolf in London...awesome flick btw!...it was mention by the detective in this ep).Actors : Cinthia Moura (Deer Woman), Brian Benben (Dwight Faraday)
So : #88.Cigarette Burns
Plot :Jimmy Sweetman ventures out to locate a rare film print called "Le Fin Absolue du Monde". This film is said to drive people insane after seeing it...is it true?or just mere urban legend.
Verdict:Allright,to tell u the truth I hate art movie...unless I understand them...THIS is an art film...directed by one of my fav director(john carpenter)...so imagine my "kecewaness" when I saw this flick...not that i'm upset with carpenter...but upset with meself cause i couldnt understand the message behind this movie...my best guess is that this story says "legend can be true?"i dunno...but gorewise...whoopeeeeeeeee!There a scene where a woman gets it good.
Who: John Carpenter,director(do i need to say it?.Actor: Norman Reedus (Kirby Sweetman) ...he's a familiar face in tv series..not mistaken he was in charmed once
So : #129.Fair Haired Child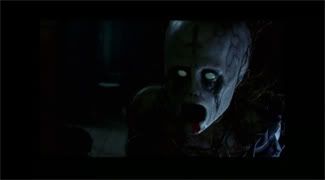 Plot:A 13 year old(she doesnt look 13) is kidnapped and locked in a basement by a scary couple with their younger son.
Verdict:Finally something really scary(for me),to start it off, the opening scene was awesome..looks real,and I was genuinely shocked.Then...came the thing...wohooo really weird looking and a bit scary if u see it at night..alone(i did this),storywise?..intresting,good twist here and there..can't really figure the reason of the kidnapping until near the end.Gore...not bad..but I dont care much for the gore as the story
is
intresting.Now actingwise was this flicks strenght,the two leads were believable...good characters,very well develop.As for the parents...well..they were just plain freaky(that's good btw).
Who: William Malone director(he did House Haunted Hill(good) and FearDotCom(ekkkkkkkkkk sux)..so this is a good rebound for him.Actor:Jesse Hadock (Johnny),Lindsay Pulsipher (Tara), William Samples (Anton), Lori Petty (Judith)..Lori Petty is well known for her potrayal of Tank Girl(which I saw only halfway cause it sux)
So: #5
oh look at the time...gotta get ready...be finishing the others by the end of the week..later people
the verdict so far :
1.?
2.?
3.Incident On and Off A Mountain Road
4.Jenifer
5.Fair Haired Child
6.Dreams in the Witch House
7.Homecoming
8.Deer Woman
9.?
10.?
11.Dance of the Dead
12.Cigarette Burns
13.Chocolate